Principals
Loretta P. Dodgen, Ed. D. - Managing Partner, HCSGroup
Dr. Loretta P. Dodgen brings more than 25 years of experience building the capacity of organizations and those who serve in leadership positions. She completed her doctoral studies in leadership concentrating in the area of business studying organizational change through the integration of acquisitions and mergers. She also completed sessions on Compensation Issues through the Harvard Executive Management Program.
Loretta was an incorporator and director for First Gaston Bank where she served as Chairman of the Board. She also was elected to the Board of Directors for Integrity Financial Corp, a multibank holding company. During her tenure, the Bank acquired growth through a merger and two acquisitions.
Loretta has served as an instructor for the North Carolina Bank Directors College and the National Association of Federal Credit Union's Management Development Institute at Duke University. She is a regular conference presenter on strategic planning, building organizational capacity and managing the human capital portfolio including compensation trends and challenges.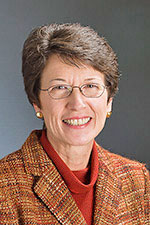 Malinda B. Lowery, Ed. D. - Senior Consultant, HCSGroup
Co-founder of HCSGroup, LLC, Dr. Malinda Lowery has more than 20 years' experience working in team development, transition management, leadership development and coaching, personnel selection systems, and building organizational capacity with corporate clients across the United States. Prior to founding HCSGroup, Dr. Lowery is the co-founder with Dr. Dodgen of Multiple Choice, Inc. She earned her undergraduate degree in Psychology from the University of North Carolina at Charlotte, her Master's Degree and Certificate of Advance Study in Counseling and Supervision from the University of North Carolina at Charlotte, and her doctoral degree in Leadership and Management Education from the University of North Carolina at Greensboro. Among Malinda's professional and civic recognitions are: Gaston Chamber Business Woman of the Year award and nominee for the Distinguished Women of North Carolina Award in the Professions Category.